"BenchSentry is the smartest furniture to ever sit on your front porch."
Ben Dehner, Founder and Inventor
"We spent over two years field testing with homeowners and carriers so we knew exactly how package security should look and operate. This is how we made BenchSentry, most versatile package security solution possible."
Mark Soderberg, Co-founder and Chief Engineer
In the state of Colorado, attempting to steal items from a BenchSentry is third degree burglary, a class 5 felony.
Our team at BenchSentry recognized that home surveillance alone is no longer effective. We see it on the news every day, advanced home security cameras simply watch thieves (porch pirates) walk away with valuable packages and deliveries – leaving customers to feel helpless. BenchSentry eliminates the temptation of unsecured items on doorsteps, thwarting theft.
Our product is the TRIFECTA of package security. It keeps your packages out of sight, protects them from weather and theft, and helps you monitor activity from anywhere.
We like to think that we are the complete package (security solution). BenchSentry is HOA-friendly, includes entry activated HD camera, exterior and interior LED lighting, touch screen access, heavy duty construction, and is weatherproof, UV, and impact resistant. Users can control access and monitor activity with the BenchSentry mobile app.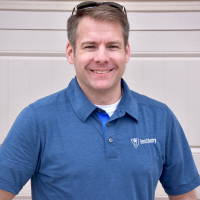 Ben Dehner, Founder and Inventor
Ben has demonstrated successful sales and leadership for B2C and B2B organizations for 25 years. Some of his notable accomplishments at ReadyTalk were generating $28 million in revenue, while developing and managing more than 1,600 accounts and strategic partnerships. He was the key contributor to the company's growth to over 180 employees before ReadyTalk's acquisition by PGI in 2017.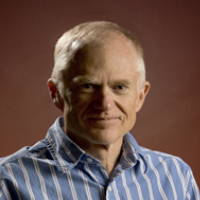 Mark Soderberg, Co-founder and Chief Engineer
Mark is a mechanical engineer and seasoned CEO who has been successfully building technical consumer products for more than 35 years. He has flexed his MechE muscles at Boeing, Scott USA, K2 Corporation, Volant Sports, Yeti Cycle, and Boa Technology. Mark's products have ranged from plastic motocross boots, ski and motorcycle googles, skis, bicycles and components, etc. He is excited to revolutionize the package industry with BenchSentry.