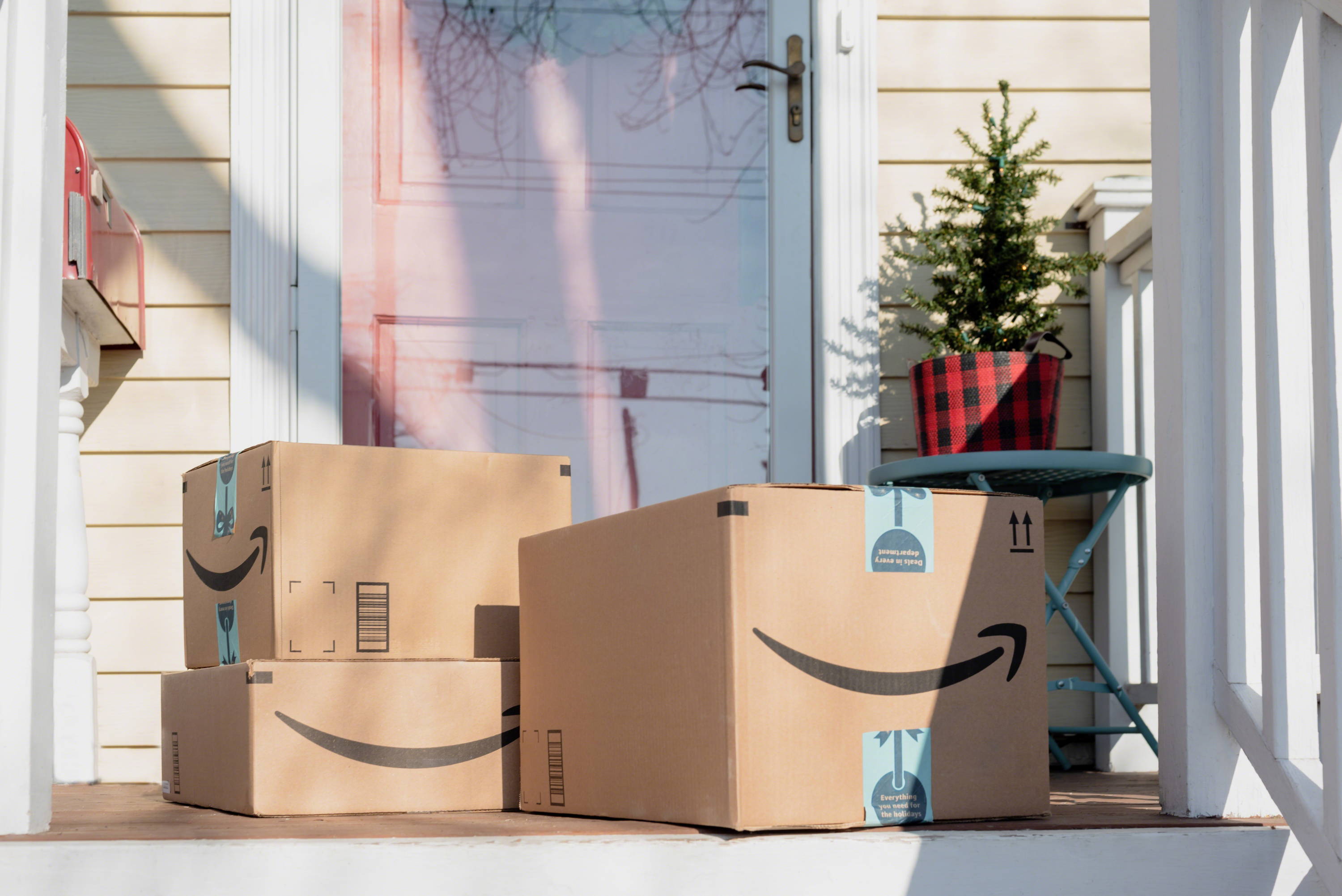 Porch Pirates like holidays too!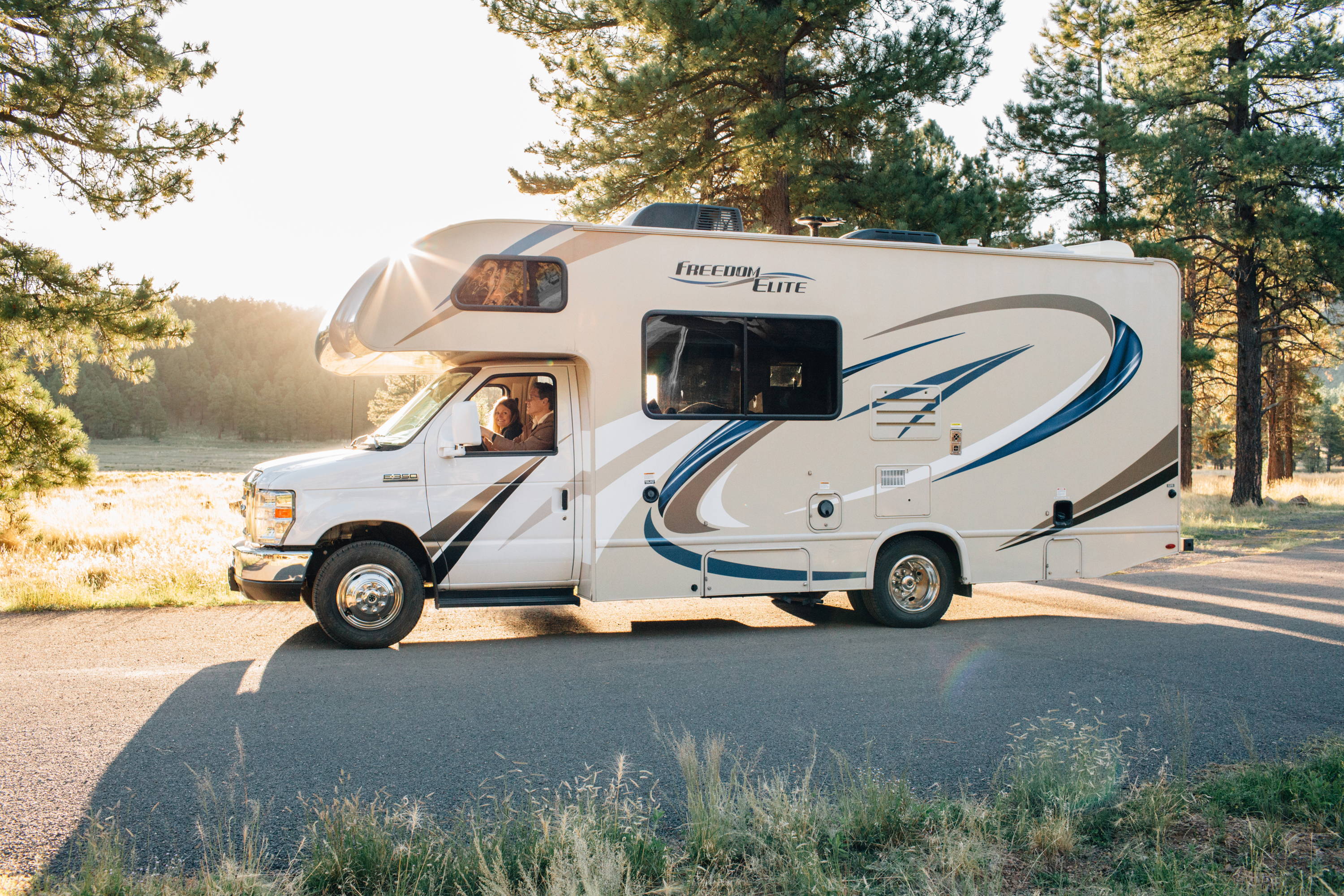 Don't wait around for your packages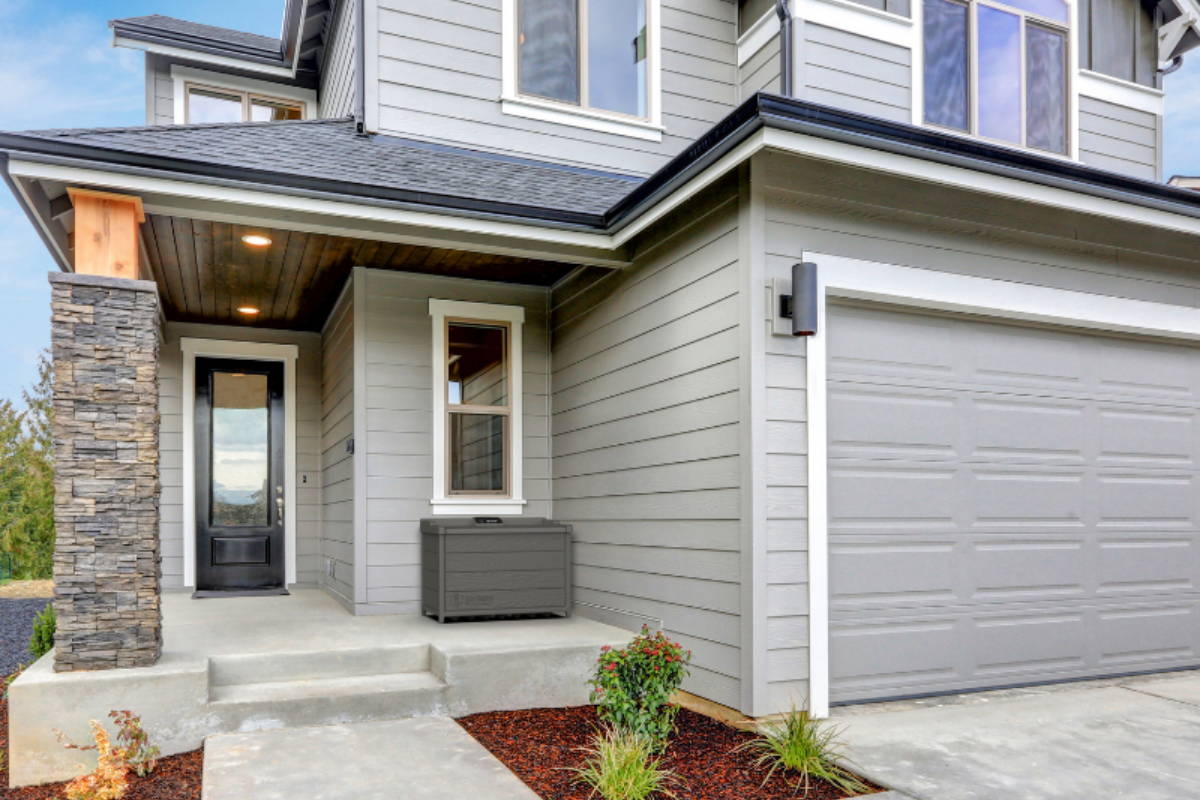 Protect your treasures with a safe and secure solution
You have that feeling of excitement! You took the time to do the research, budgeted the money, and you finally found what you are looking for. You placed the order, and the packages are on the way, right to your doorstep! Maybe it's something for you, or maybe its gifts for those that you love the most!

That exciting feeling can quickly turn into anxiety and worry with questions like, will I be home when the package arrives? Should I wait to leave until my package is delivered? Will someone steal the presents I ordered when they are delivered to the porch?
Good news! You don't have to worry! BenchSentry has you covered. The BenchSentry package delivery porch box hides your packages, plus secures them upon delivery.
The BenchSentry package delivery porch box hides your packages, plus secures them upon delivery by only opening with codes you add through your mobile app.
Take care of your packages from anywhere with the FREE BenchSentry mobile app. The app gives you complete control and awareness over all your deliveries.
Add UPS, FedEx, and USPS tracking numbers to BenchSentry for real-time tracking and monitoring of package deliveries. Once the carrier delivers your package, BenchSentry automatically locks, securing your delivery. You will receive a push notification alerting you there is a delivery in your Bench.
Having your packages placed into the bench upon delivery keeps them not only out of sight, but also keeps them dry and protected from all weather elements.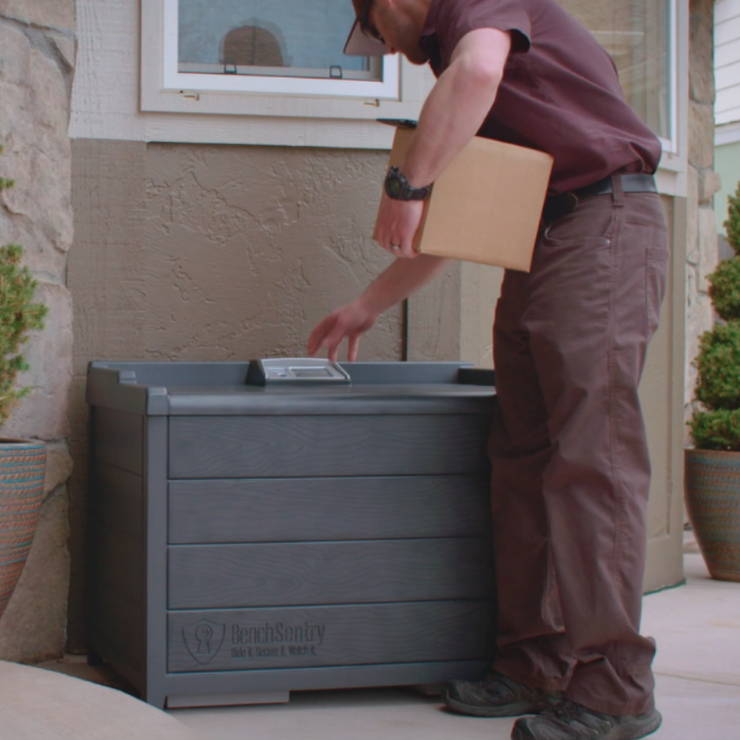 ---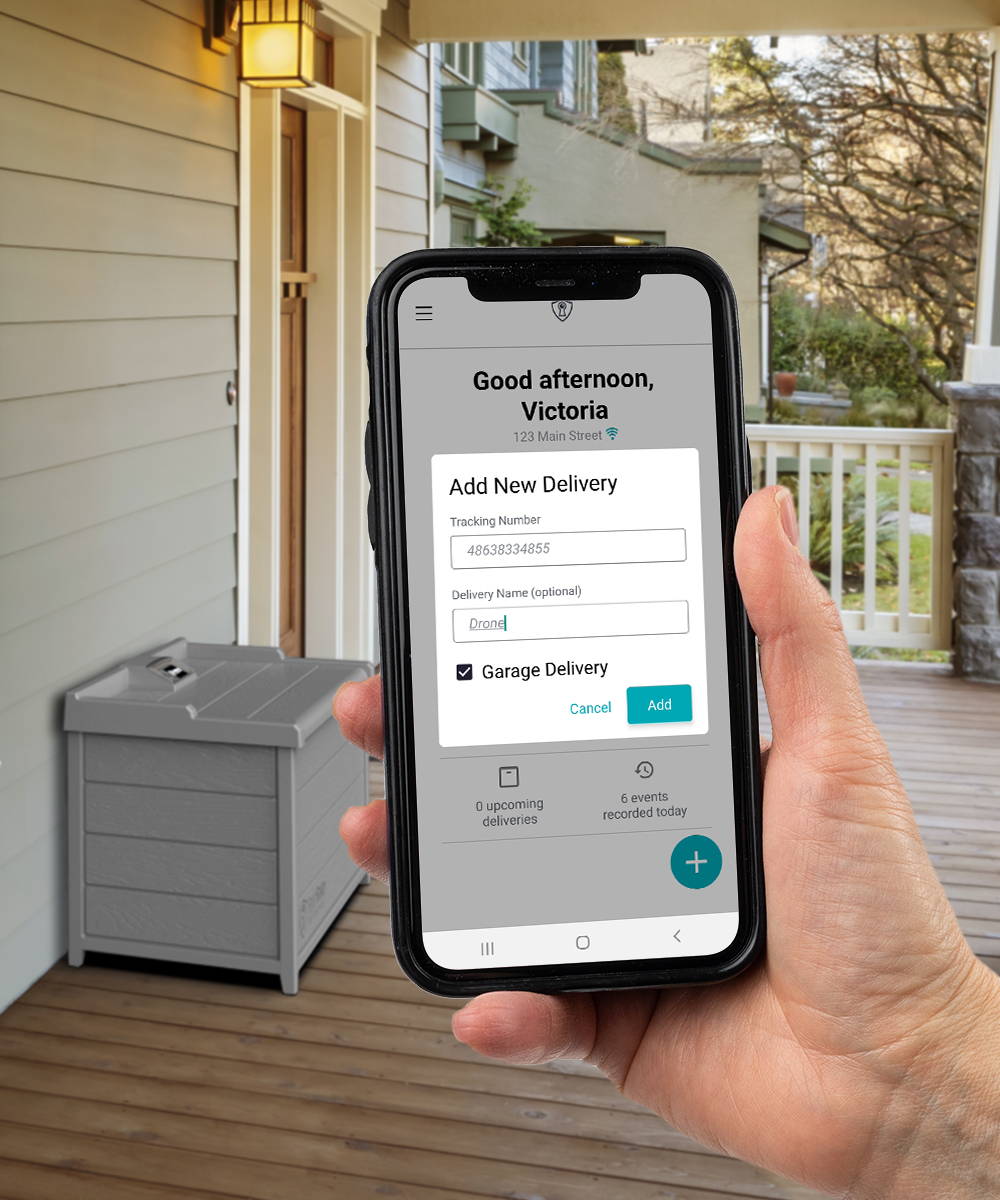 ---
Setup a delivery on the free BenchSentry app and add the tracking information.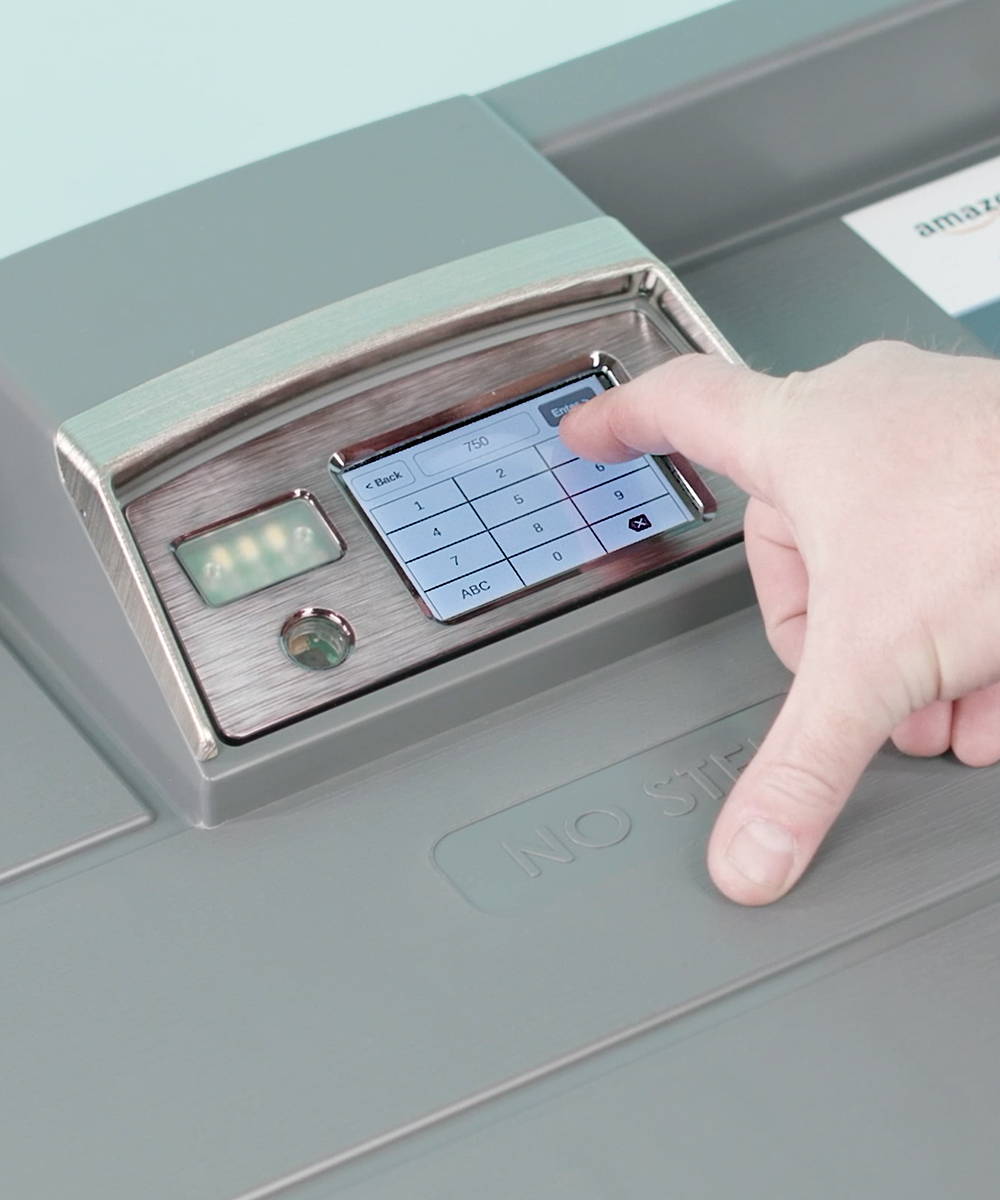 ---
The delivery driver puts the last four digits of the tracking number into the key pad. This could also be a code you provided a friend or family member to retrieve something you left for them.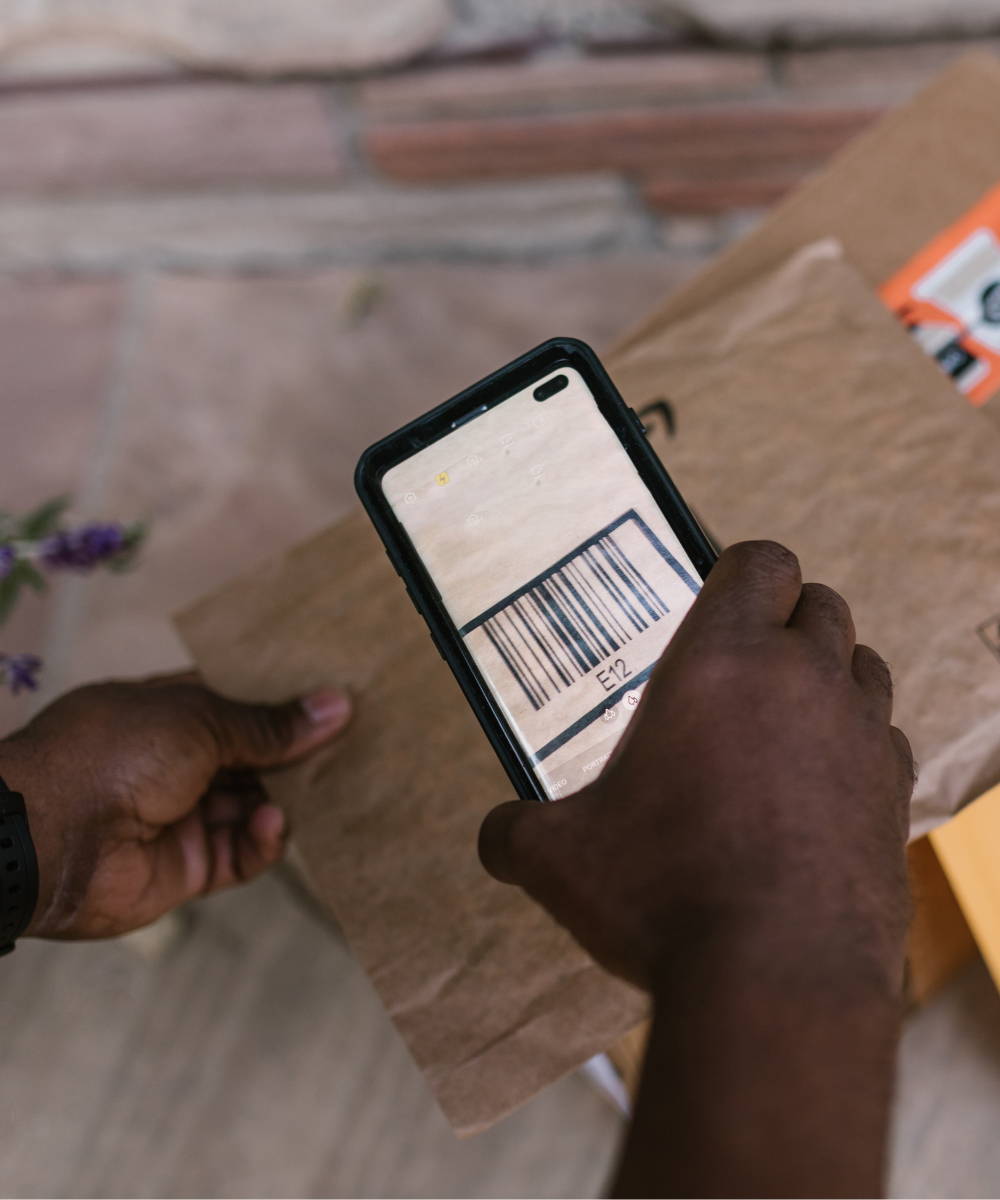 ---
The delivery driver can place the package into the porch package bench.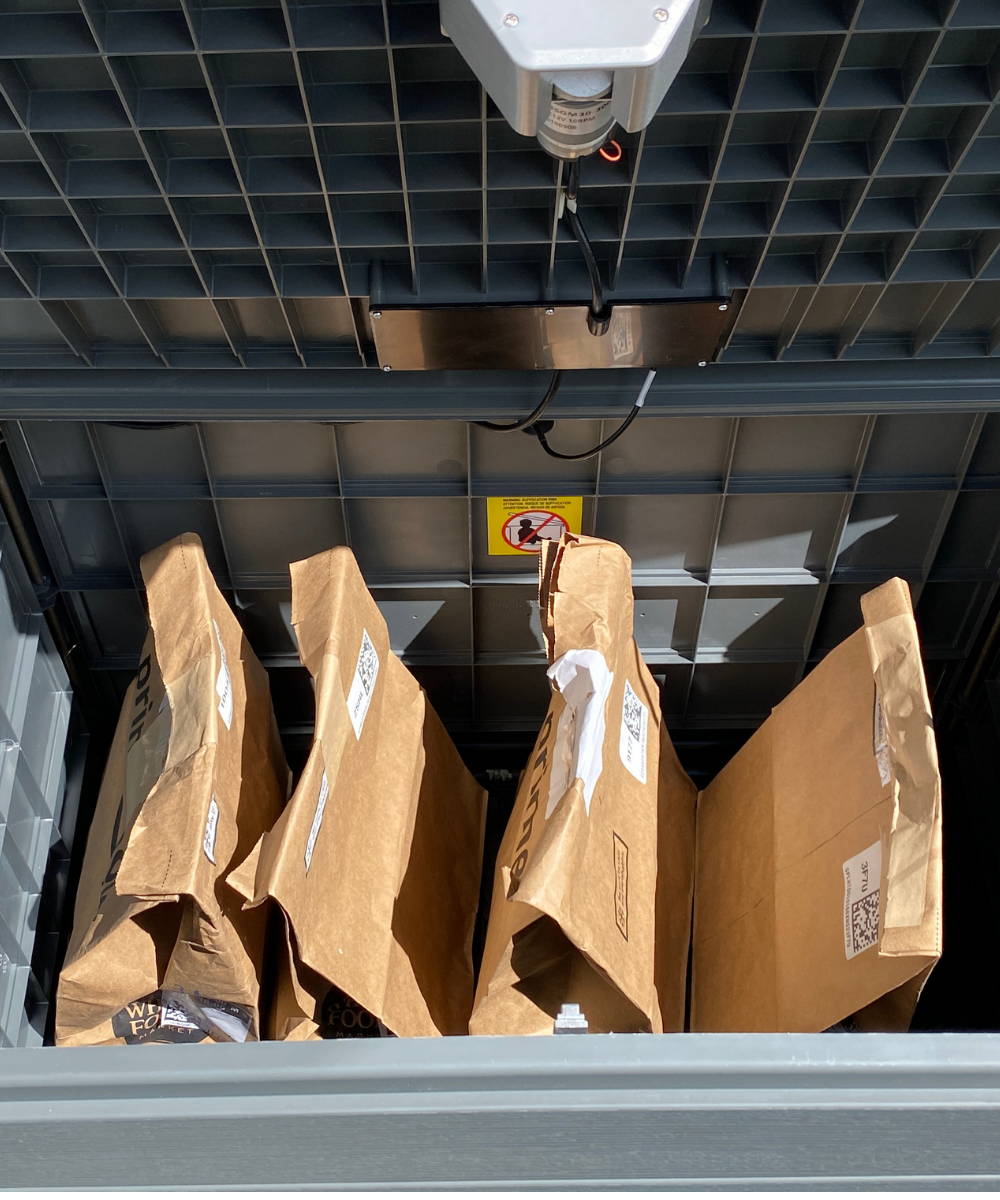 ---
The packages are now safe and secure. Since they are in the bench, no one can steal them off your porch and they are protected from the weather.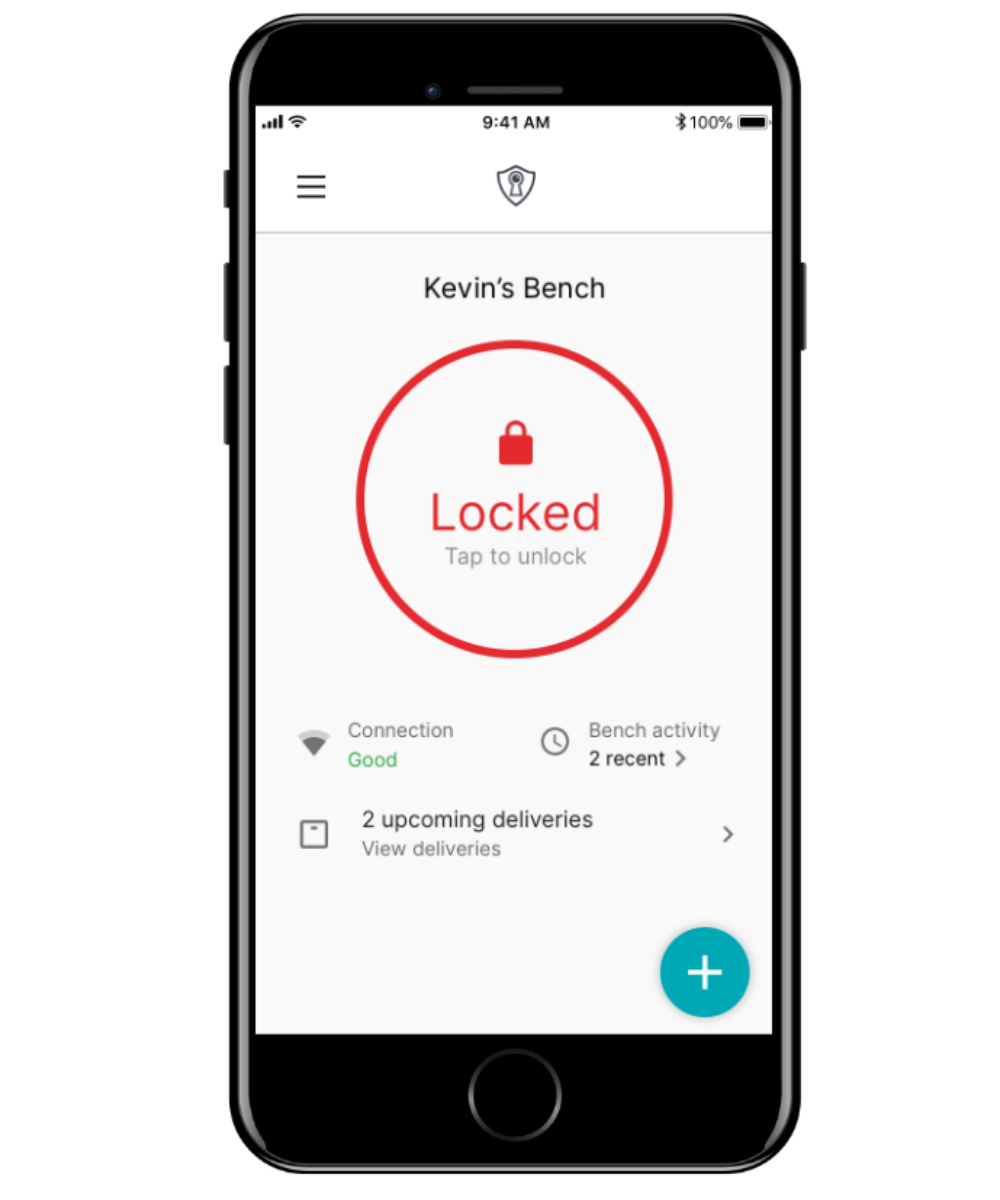 ---
You get an alert to your smart device that the bench is locked and the delivery was placed inside.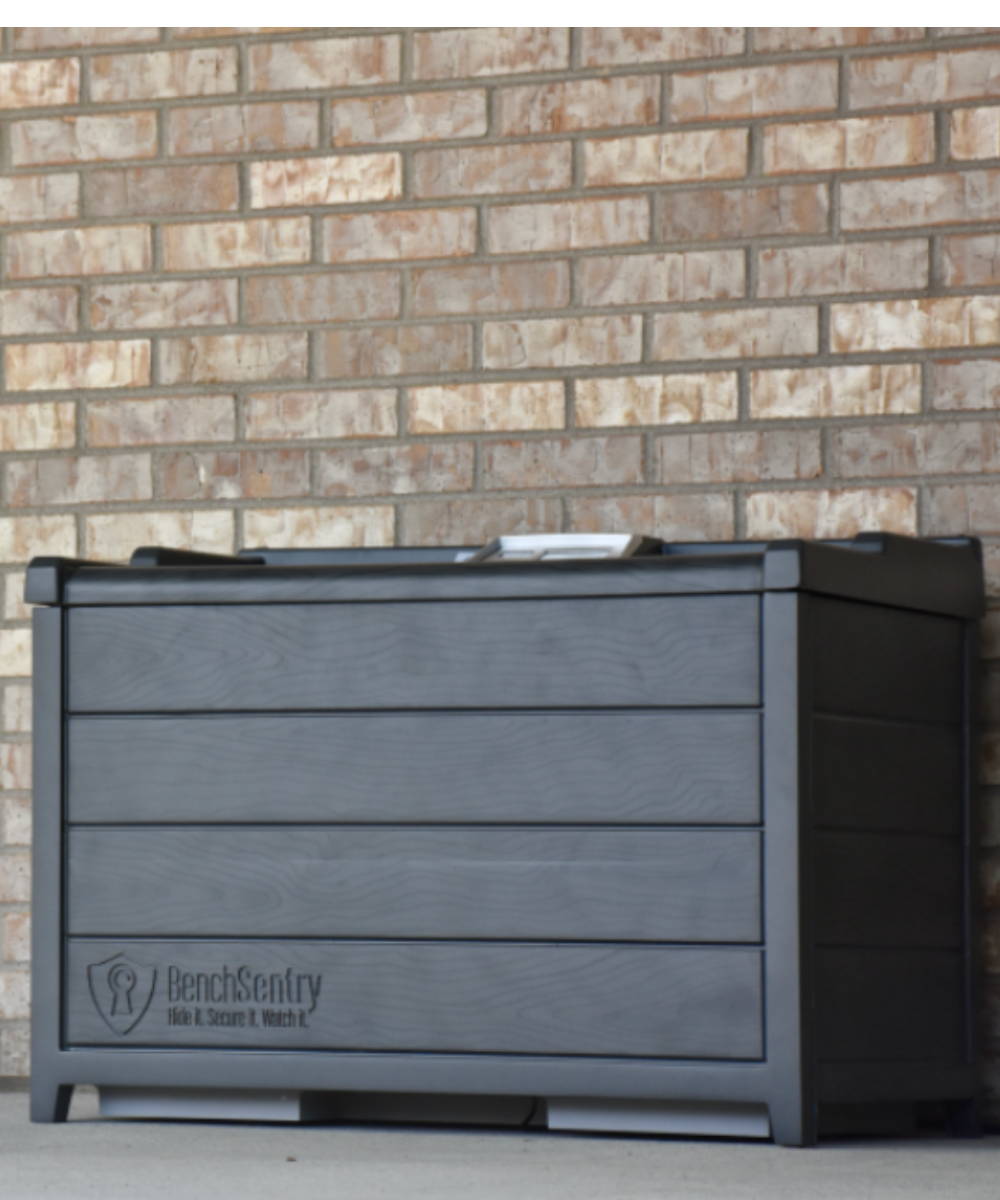 ---
The packages stay inside the safe and secure porch bench until you are ready to take them inside. The stylish bench blends in and looks just like home décor!
| | |
| --- | --- |
| Specs | |
| | Requires 2.4 GHz band WiFi |
| | Access to a power outlet required. AC Adapter (Included), Standard U.S. Cable (NEMA 5-15P) |
| | |
| | 35 x 23 x 25 inch / 88.9 x 58.4 x 63.5 cm |
| | |
| | |
| | |
| | |
| | U.S. Carrier Tracking Number or User Defined Entry Code |
| | Last four (4) digits of Tracking Number or Entry Code (shared by homeowner) |
| | |
| | |
| | 3.5" 320x480 Backlit LCD, Resistive (glove friendly) |
| | Heavy Duty UV/Impact/Weather Resistant Thermoplastic |
A Covid-19 Must-have

"Have been using a BenchSentry for a few months but since being quarantined from the pandemic, this has been the perfect go-between for getting amazon deliveries, grocery deliveries and the occasional Door Dash. No need to put either of us at risk and it makes it easy to use for the delivery person and my family. Company has a great product that is standing up to the weather and making life a little easier being inside."
Bishop D.
October 15, 2020
Best Protection
"I bought this for my parents, they have medicine and other items delivered and this keeps them all safe and secure until they retrieve them. Their neighbors have all had packages stolen in the last couple of months, while my parents have been safe. Really a good looking product and works very well."
Michael H
July 5, 2020
So glad to have BenchSentry!
"We have experienced porch pirates so I was "all in" the minute I saw the BenchSentry—and it does not disappoint. You can give Amazon, UPS, Fedex, etc. a special code that is always in their system so they can drop off at any time, or enter your tracking #s. You can even create a special code for a friend or neighbor who plans to drop something off—all with an easy-to-use app on your phone. Plus, it takes a photo of the delivery person! I simply cannot say enough about the excellent customer service, absolutely wonderful. Stopping porch pirates saves us all money—BenchSentry is the answer!"
Laurie G
July 3, 2020
Way Cool
"We have loved seeing the amazing innovation this BenchSentry team keeps adding to their product with each generation. My kids fight over who gets to check it each day. They tell their friends,"Oh, just put my toy back in the BenchSentry when you return it." The Bench is great for selling things online with no contact to the buyer, just give them a code, put the product you are selling in the box and tell them to take item and leave the money in the BenchSentry. With the notifications coming to your phone when it is opened, you know when to retrieve your money!!! And it can be locked unlike a milk box."
Jason T.
June 21, 2020
Retirement Security
"I've had my BenchSentry for over a year and it has been invaluable in allowing me the freedom to enjoy retirement activities without worry that my deliveries will "disappear" or worse yet, advertise I'm not home. And since the Pandemic began, as "at risk" individual due to my age and health status; I let my BenchSentry provide a 'holding place' where my deliveries remain until I feel I can safely retrieve them. That's real peace of mind for me!!"
Sharon V.
June 20, 2020
Worth every penny!
"I was looking forward to using a BenchSentry as soon as I heard the concept. These guys thought of everything: it's an intuitive, attractive package protection system. Works better than I could have expected to keep all my deliveries safe. I also use it for exchanging things with friends/family/etc when I can't be home. One of my best purchases, hands down!"
Katrina
June 16, 2020
Great concept, Great Device
"When I first saw this on a crowdfunding site, I loved the idea and backed it. They came through with a well thought out and very awesome working device. Most delivery folks seem to know about it now and know to put packages inside. Many who see it for the first time ask and we happily tell them everything we know and recommend it to them. Being the victim of porch pirates in the past this makes packages safe!"
Terry
June 12, 2020
WORRY FREE PACKAGE DELIVERY!
"You know the feeling - coming home after work and expecting a package to be on your porch. Was it delivered? Did my neighbors pick it up? Was it stolen? All those worries evaporate with BenchSentry. I love knowing my packages are safe from theft, but also safe from the elements. I have had one for years now, and it's gets used almost daily. I can't imagine not having it now! Thanks BenchSentry for an awesome product."
Cheri J.
June 6, 2020
MY STUFF IS SAFE!!
"So happy to know my packages are safe!! I work long hours and shop online all the time. It's so nice to know my packages are delivered and safely stored until I get home. I love how I am notified once they are delivered. I had some packages stolen through the years even though I live is a safe neighborhood. There is nothing worse then eagerly awaiting a package just to have it stolen! Jerks!!! Overall, Love the devise!! Thank you BenchSentry!!!! Xo"
Amanda G.
June 3, 2020